The Snow Pea Zombie is a ZomBotany Zombie with the head of a Snow Pea. It is a kind of Peashooter Zombie that slows the plants down to half speed in all areas other than being hurt. It does one Pea of damage and they are rather quite annoying with non-defensive plants unless the plants do enough damage per shot to compensate. It absorbs 10 normal damage shots like any Peashooter Zombie.
Snow Pea Zombie



Toughness:

Low

Health:

10 normal damage shots

Special:

Shoots frozen peas to slow down plants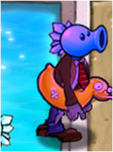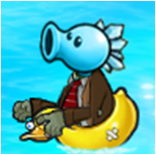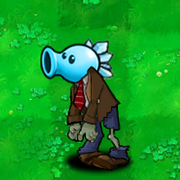 Ad blocker interference detected!
Wikia is a free-to-use site that makes money from advertising. We have a modified experience for viewers using ad blockers

Wikia is not accessible if you've made further modifications. Remove the custom ad blocker rule(s) and the page will load as expected.